Eco-friendly creasing matrix
Environmental problems due to waste plastic

Global plastic production reached 380 million tons in 2015.
There are 2.5 billion tons of plastic still used as products, and 5.8 billion tons have been used.
Of the used plastic, 4.6 billion tons (79%) were disposed of in landfills, 700 million tons (12%) were incinerated, and 500 million tons (9%) were recycled.
Taking the recycled content into account, 4.9 billion tons of
waste plastic is finally generated. It is assumed that a lot of microplastics
are flowing into the sea due to the waste plastics in developing countries and
the lack of landfill management.
Difference between G-Tape and other brands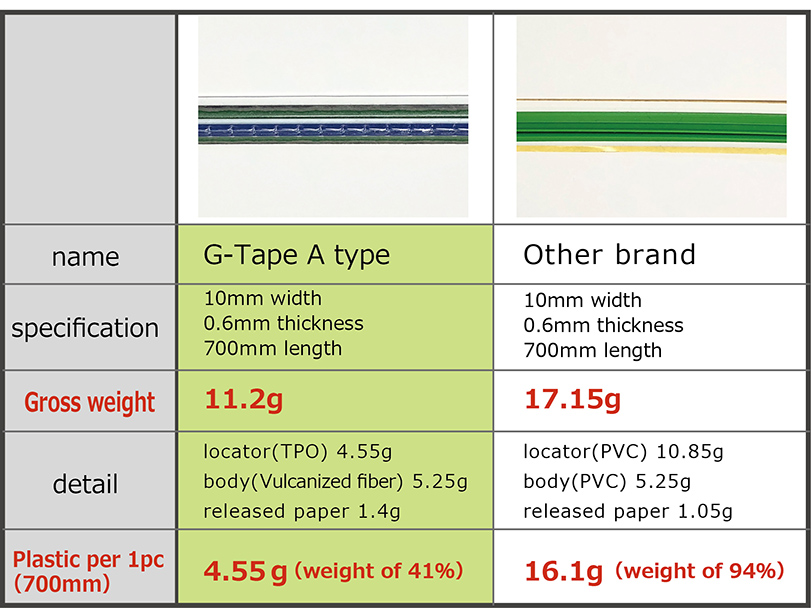 Our G-Tape has "vulcanized fiber" body since its release.
We are making products that take the global environment into consideration.
While cost reductions are required worldwide, 94% of other manufacturers are turning to plastics except released paper, while DAISO is reducing the amount of plastic used by utilizing the properties of olefin-based elastomers in the matrix locator.
G-Tape consists of eco-friendly materials that are environmentally friendly.
Eco-friendly fiber [deplasticization]
As a result of a biodegradation test in which microorganisms are buried in the soil and found to be mostly in the soil after 5 months.
"Biodegradation data"
The nature of microorganisms in the soil and water to be naturally decomposed into inorganic substances.
Biodegradable process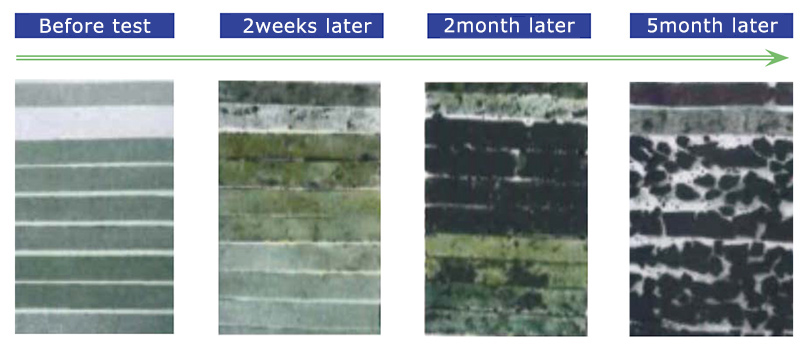 "Vulcanized fiber" is a material made from cotton
pulp and wood pulp. In addition to rigidity, toughness, impact resistance and
abrasion resistance, it has various characteristics such as insulation,
non-charging, arc resistance and tracking resistance.
【Characteristic】
■ Rigidity, toughness, impact resistance, wear resistance
■ Insulation, non-charging, arc resistance, tracking resistance
■ Light weight, oil resistance, solvent resistance, durability
■ Non-thermal melting, non-condensing, moisture absorption and desorption
■ Biodegradability, antistatic
Sustainable and Responsible for the future